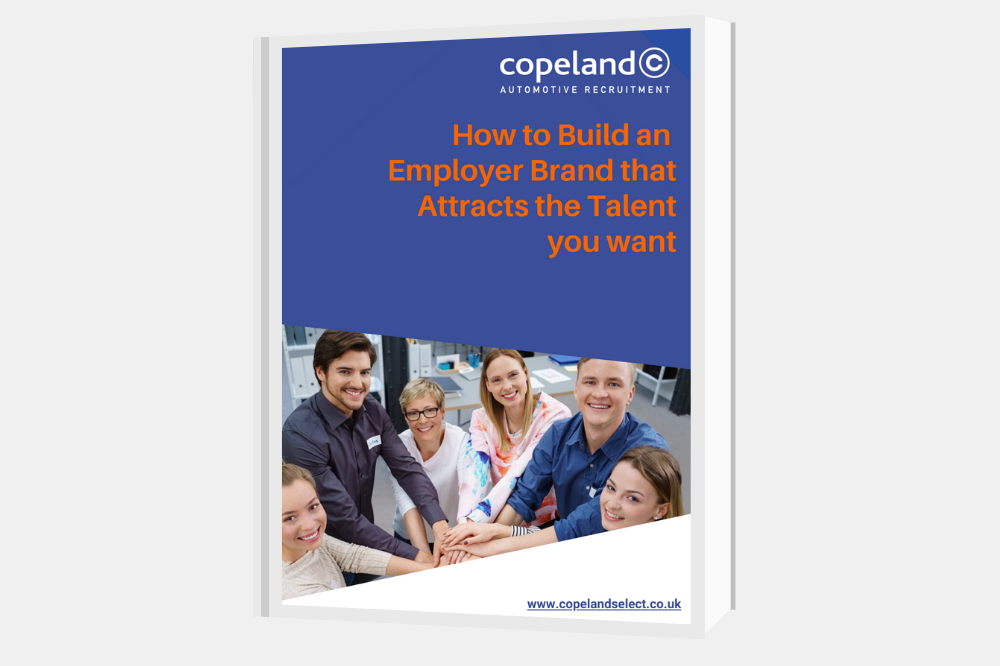 How to Build an Employer Brand
If you've never heard of an employer brand before, now's the time to expand your education. According to the CIPD, a brand is the way organisations differentiate themselves from competitors in the labour market. With the right reputation, you can recruit, retain, and engage the perfect professionals for your team.
Now that the world is more "connected" than ever, with social media, review websites and online forums leading the way for digital communication, people have endless ways to talk about your company. With the right branding strategy, you can get involved in the conversation and begin to influence it in a positive way.
Whether your automotive business is large or small, Employer Branding is something you should be taking seriously. Copeland's guide will provide you with the insights and resources you need to get your brand right and attract the right people.
First we investigate what an employer brand is. Then we look at what employees are looking for from Employers. Finally, we go into detail about how you can build your employer brand.
…
In this guide you will discover:
..
What employer branding is
The things employees are looking for in businesses
How to build a strong and successful employer brand
Current trends in employer branding
If you ignore your brand – what are the risks
A brand audit for you to complete
What to do next
Further Reading
Ultimate Guide to Onboarding Remotely
How to Make a Job Offer that Sticks
10 Thinkgs you Need to Ask Automotive Recruitment Agencies
Get In Touch
Copeland are UK automotive industry recruiters who find you industry expert candidates and reduce hiring times – focusing on quality over quantity.
To learn about Why Employers Choose Copeland. If you're ready to talk contact us HERE
Request Guide: How to Build an Employer Brand