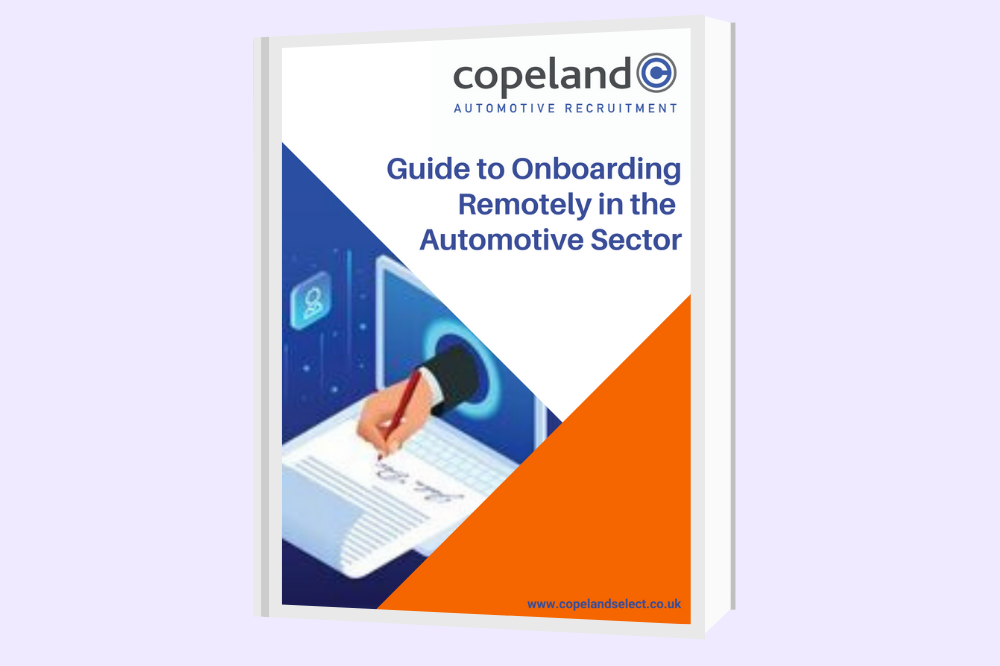 Remote Onboarding
The current health crisis has seen a strategic shift in the way recruitment is taking place. As a result, virtual interviews and remote on-boarding practices are now being adopted by a growing number of organisations.
The Copeland Guide to On-boarding Remotely provides insight into how employers can undertake business practices remotely when hiring new employees.
…
How Does This Guide Work?
To begin with, it details best practices and the benefits of a good onboarding process. It then moves on to cover common challenges that you might encounter. To conclude, it offers a checklist for a fool-proof on-boarding process for employers.
…
What Will I Learn From This Guide?
The benefits of an on-boarding process
How to manage remote contract signing
The equipment needed
How to communicate your company culture remotely
An on-boarding checklist
Get In Touch
Copeland are UK automotive industry recruiters who find you industry expert candidates and reduce hiring times – focusing on quality over quantity.
To learn if we are the right agency for you see HOW WE HELP BUSINESSES or if you're ready to talk contact us HERE
Further Reading
Ultimate Guide to Managing Remote Teams
Request The Ultimate Guide to Onboarding Remotely