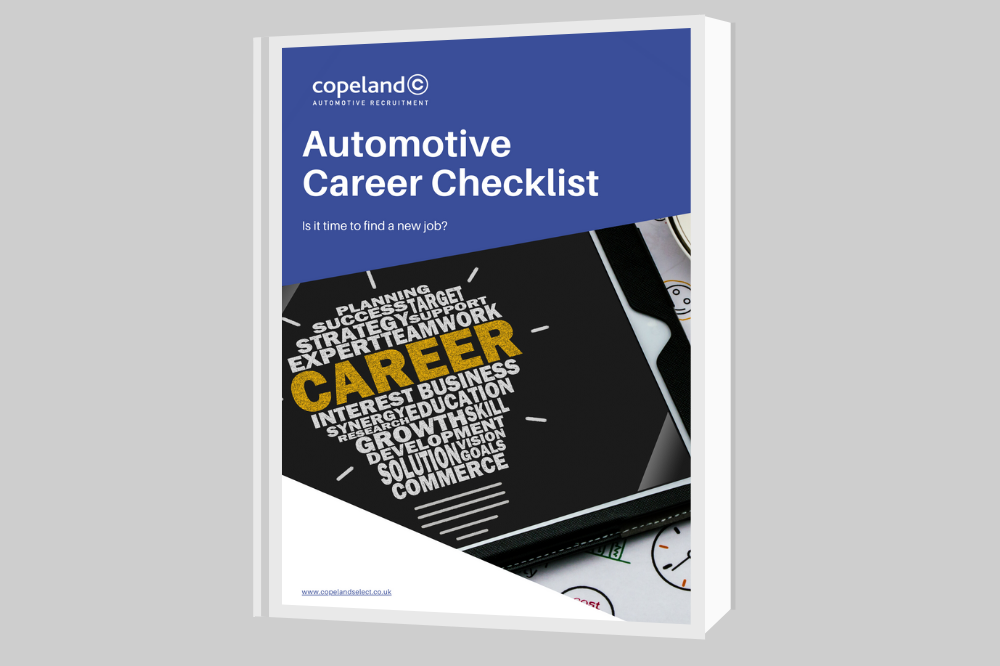 Is your career going to plan?
When was the last time you sat down and reviewed to what extent you are meeting your career objectives? Not just your annual review with your line manager but your deeply personal career goals and intentions.
Wherever you are in your career journey, it is a good idea to periodically analyse your current position against where you want to be. When you dig a little deeper, is everything on track and working out as you expected or do you need to make some changes in order to meet your goals?
To help you measure if your career is progressing as you envisaged and decide if it's time to consider your next steps, we have created the Copeland Automotive Career Checklist that will provide you with a snapshot of whether you're on the right track.
…
Things to consider:
What did you set out to achieve in your career?
Did you plan on making a certain amount of money or reaching a certain position?
Was your move into your current role related to what was going on in your personal life?
Were you about to leave home, get married or were you saving for a deposit for a house?
What is important to you about the company you work for?
Do you fit in with your company's culture and agree with their values?
Do you have a good working relationship with your colleagues and managers?
If your current role or company is not fulfilling you in the way you had hoped, or if things have changed since you joined, perhaps you should start making some big career decisions – is it time to move your career on?
Further Reading
Progress your Automotive Career out of a Dealership
Automotive Industry Salary Guide
Get In Touch
Copeland are UK automotive industry recruiters who help progress the careers of sales, marketing and operations experts.
To learn about Why Candidates Choose Copeland. If you're ready to start your job search Register Here
Request Automotive Career Checklist