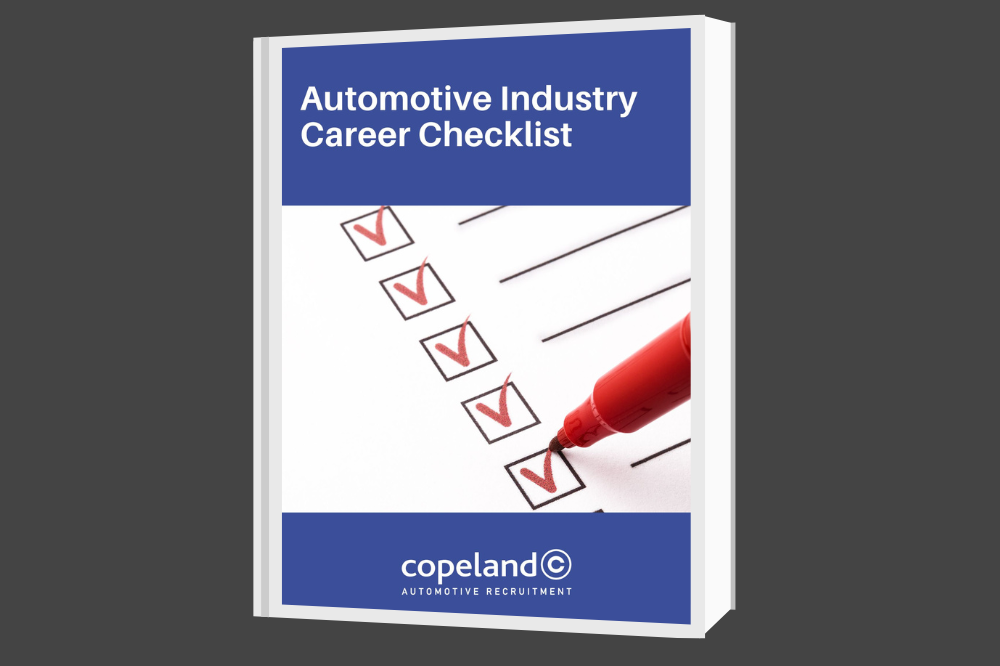 Is it time to look for a new job?
You're keen to progress to the next level but can't see where your next logical career move would be with your current employer
You feel you are under paid for the job you do and experience you offer
You're frustrated with the lack of flexibility on working location and hours
Managment, strategies or culture of your employer have changed since you joined
You don't feel valued or heard by your employer
Your role is not longer sufficiently challenging or stimulating
You're uncomfortable with the culture or management style of your employer
You have a poor working relationship with your manager or colleagues
Your personal circumstances have changed and no longer fit with your current role
You've stopped looking forward to or even dread going to work
…
If any of these apply to you it may be time to consider your next career move.
To help you decide what to do next we've created the Copeland Automotive Career Checklist which will provide you with a snapshot of whether you're on the right track. Download the checklist and see where you're at.
.
Download our free report:
Automotive Career Checklist