Automotive Recruitment Services
Copeland Automotive Recruitment are UK automotive industry recruiters who help enhance your business performance. We find you industry expert candidates through a detailed recruitment process. This ensures the right people are matched with the right businesses.
With 18 years' experience in the industry, we are experts in automotive recruitment. We have a strong understanding of both the industry and job roles within in. Using this knowledge we can access quality candidates – both passive and active.
Our specialisations are mid to senior level sales, marketing and operations jobs. We recruit these jobs for Vehicle Manufacturers, Finance & Leasing, Suppliers, Marketing Agencies and Dealers.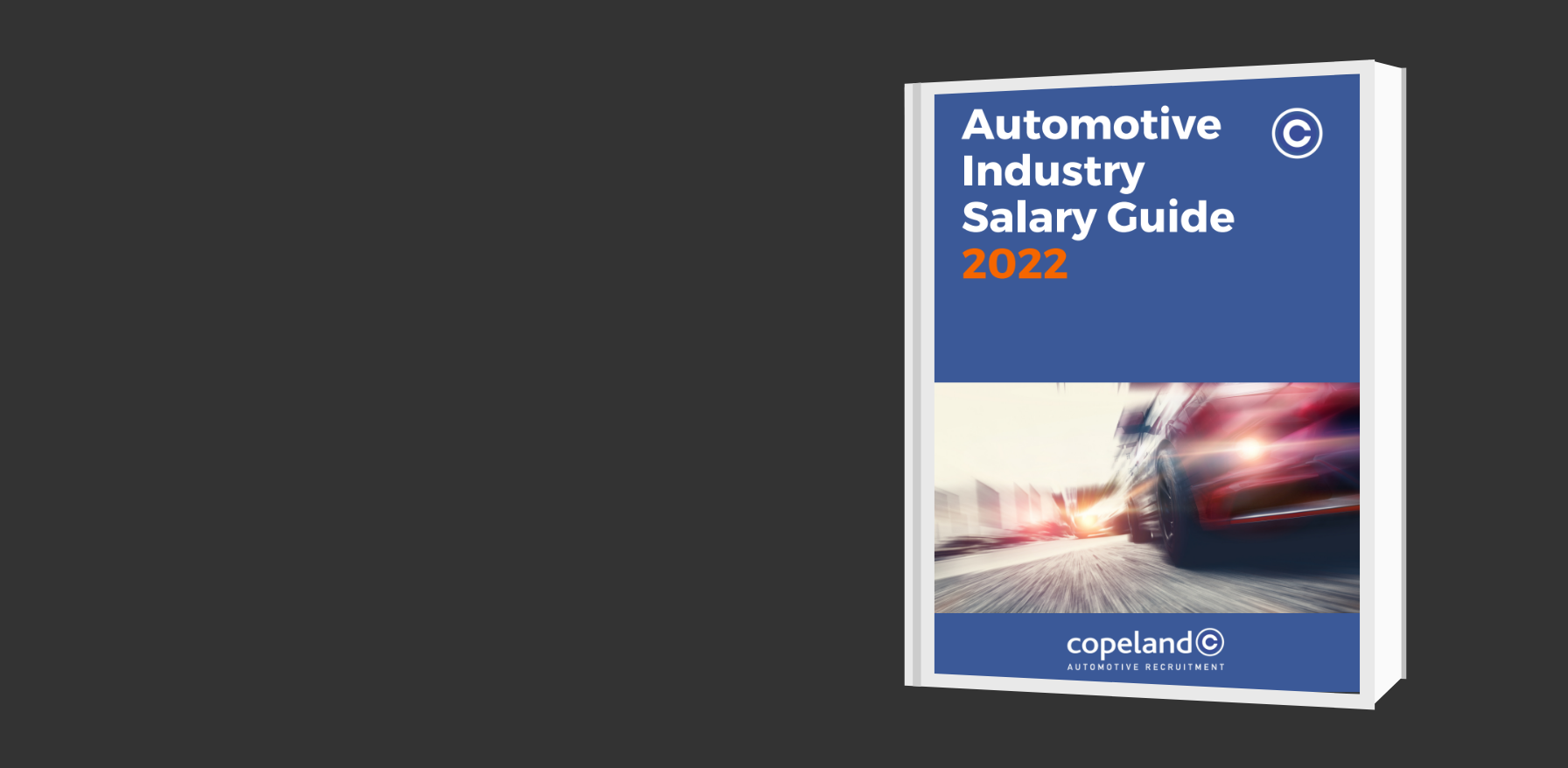 Automotive Salary Guide
Find out the latest automotive industry salaries and hiring trends…..
Download now
… you have built a good reputation with our line managers – they know that the candidates they receive will be of a very high quality…

Carla Henson, Senior Manager HR, Toyota GB
Our Automotive Recruitment Specialisms
Copeland are UK automotive industry recruiters that help employers find industry expert candidates. Our detailed, quality approach aims to reduce hiring times for employers. It also allow us to help employees progress their automotive industry careers in the right direction. We recruit mid to senior level sales, marketing and operations roles in 5 employer markets. These markets are: Vehicle Manufacturers, Leasing and Financial Services, Automotive Suppliers, Marketing Agencies and Automotive Dealers.
Learn more about the jobs we recruit for in each of these sectors and read case studies from our clients and candidates.
What we've been talking about…
We regularly write articles that are of interest to both automotive employers and candidates. For candidates our advice will help you through the recruitment process. Our articles include 'How to write a great CV' and 'How to prepare for your interview'. For Employers, our advice covers recruitment and employment issues. So if you want advice on running interviews or managing job offers sign up to our blog.
Useful Resources
Some useful news resources we recommend for automotive employers and employees: AMOnline, Fleet News, WhatCar
Sign up for our salary guide, advice, jobs & more