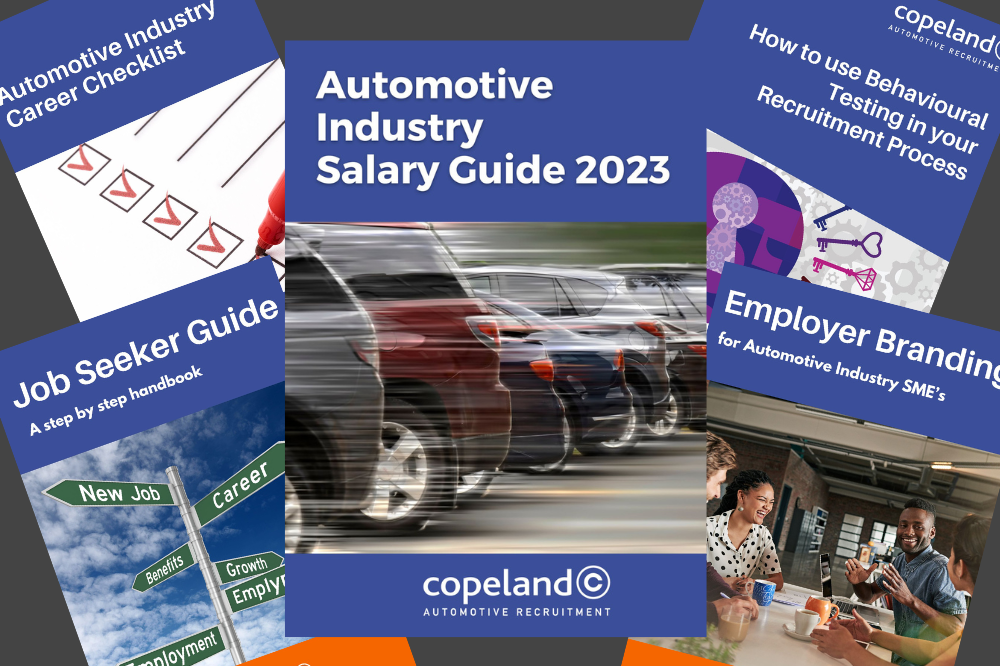 Free advice for automotive industry employers & employees
Copeland Automotive Recruitment is dedicated to helping automotive industry employers and employees. We publish regular articles, guides and newsletters covering a wide range of topics addressing recruitment, management hiring, careers and job hunting.
With over 20 years' experience in recruitment for the automotive industry we have so much best practice and practical advice we'd like to share with you including our ever popular annual Automotive Industry Salary Guide.
Topics for employers include:
Automotive Industry Salary Guide
Interviewing techniques and advice
Employer Branding
Onboarding Employees and Exit Interviews
Job Offers
Management techniques
Topics for employees include:
Automotive Industry Salary Guide
CV advice
Interviewing techniques and advice
Job hunting
Career progression
Management techniques
Make sure you tick the 'Sign Up' box and indicate whether you'd like to receive employer or employee advice – or both.