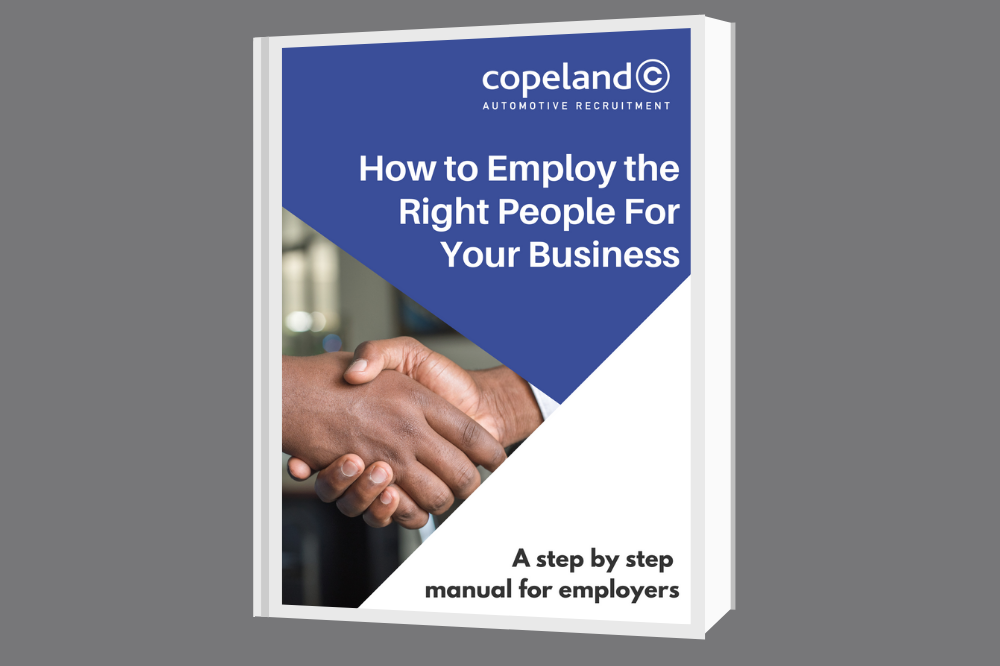 How to Employ the Right People for your Business – a step by step manual for employers
If you have responsibility for recruitment in your business you will no doubt want to ensure you employ the right people into your business who are equipped with the skills and attitudes that will help your business thrive and adapt.
We have created this step-by-step manual to help you follow a detailed recruitment process. We start by looking at the job requirements and writing job descriptions. Next we cover marketing vacancies. Finally we look at interview processes and job offers.
Copeland are specialists in recruitment for the automotive industry. With over 18 years experience we are able to advise businesses on the best approach to fill each vacancy. We recommend following a structured process. This may take a little longer but will to ensure ultimate hiring success. This in turn will save your business time and money in the long run. How to Employ the right People for your Business will show you how to do this.
This guide covers:
…
Planning your recruitment process
Job Description Writing
How to Source Candidates
Interviewing techniques
Setting Interview tests and tasks
Making job offers – that stick
Managing the candidate experience
Further Reading
Automotive Industry Salary Guide
Embracing a Flexible Workspace
Get In Touch
Copeland help automotive business recruit the best people. We help reduce hiring times – focusing on quality over quantity.
To learn about Why Employers Choose Copeland. If you're ready to talk contact us Here
Request How to Employ the Right People for your Business