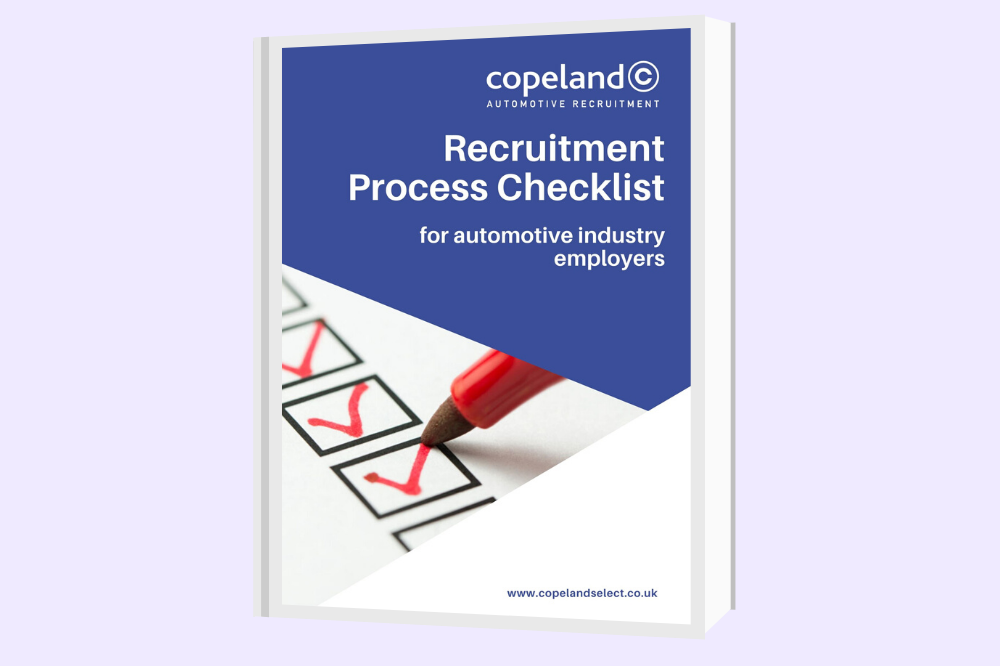 Recruitment Checklist
In a business world where the future is uncertain, it's your people who will help secure your success and future growth.
If you want to be confident that your business will be able to attract and keep the right people, its important to have a robust recruitment process that includes all aspects of candidate attraction and retention.
Download our checklist to help you identify any gaps in your recruitment process.
What Is covered in The Recruitment Checklist?
Job Descriptions
Employer Brand
High Performer Indicators
Interview Techniques
Reference Checking
Further Reading
Create A Great Candidate Experience
How To Run A Great Interview Process
Copeland are UK automotive industry recruiters who find you industry expert candidates and reduce hiring times – focusing on quality over quantity.
Learn more about OUR WORK & SERVICES or Get in touch: E: [email protected] T: 07973 286342
Request The Recruitment Process Checklist