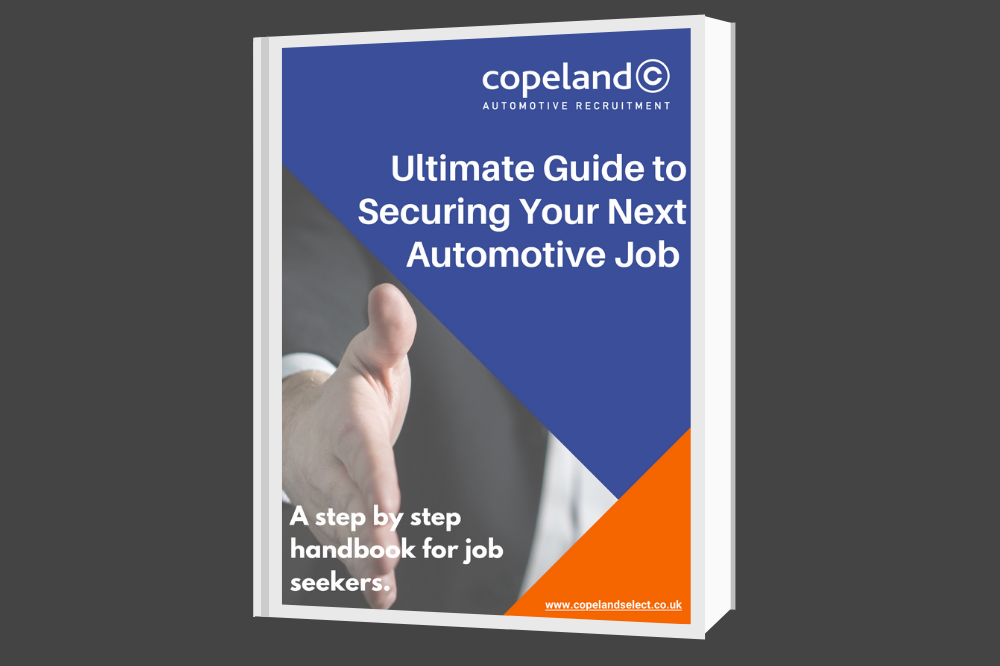 Job Hunting – Securing Your New Role
Whether you're newly job hunting, looking for a career change, or have been on the hunt for a while – finding and securing right role isn't always easy. Especially when competition is high.
The key to success in any endeavour is to take action. However, job hunting can be stressful and it can be difficult to maintain motivation long term. However, having a comprehensive job-search plan can ease the burden and increase your chances of success.
The Ultimate Guide To Securing Your Next Automotive Job will provide you with the insights and resources you will need as you begin (or continue) your job hunting journey.
We look at how to plan your job hunt. This is then followed by tips on how to build your personal profile. Next we show you how and where to find jobs, before finishing with how to analyse potential offers and resign from your current role.
This guide will cover:
…
Mentally preparing yourself when loosing your job
Creating the perfect CV
Making your LinkedIn profile work for you
Targeting your job search
How to prepare for various interview types
Managing job offers
Resigning from your current role
Further Reading
Mentally Bouncing Back After Loosing Your Job
How To Overcome Your Fear of Public Speaking
How to Write a Professional Email
Get In Touch
Copeland help automotive employees progress their careers. Learn more about How We Help Candidates, If you're ready for your next career move start by registering with us Here.
Get in touch: E: info@copelandselect.co.uk T: 07973 286342
Request The Ultimate Guide To Securing Your Next Automotive Job