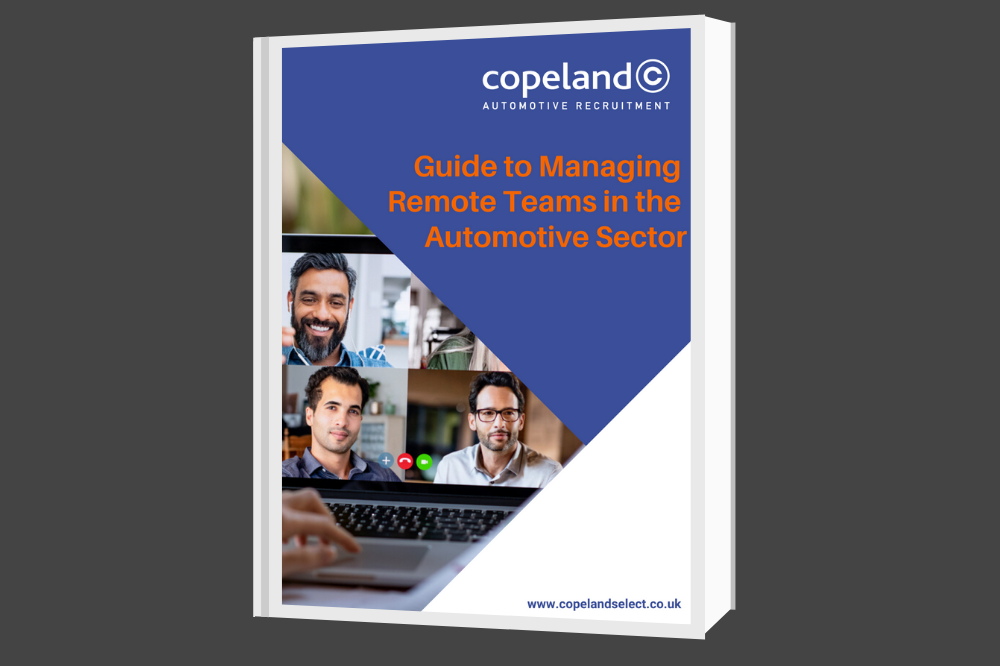 Managing
Remote Teams
Working from home or remotely has become the new normal for thousands of businesses. Is your team adjusting? Are you looking for help and advice on managing your remote teams?
Unplanned remote work can be frustrating and isolating, but it can also be a unique opportunity to learn and grow for your team. With research showing that some people are actually better suited to working remotely learning how to successfully manage a remote team is a skill many more employers will seek to have.
Whether remote working is something you are doing temporarily or permanently, you need to make it work. Copelands Ultimate Guide To Managing Remote Teams will provide you with the insights and resources you need to succeed in your role as you begin (or continue) your journey.
We look at specific strategies to use, how to set up your remote team and how you can check on workload. This is followed by tips on building trust and team wellbeing. It then finishes with how to offer support and handle difficult conversations.
…
In this guide you will discover:
..
The critical differences between working remotely and face to face
How to work with your employees to establish a successful virtual team
The advantages of remote working versus office-based working
What to do to ensure your team stays happy, engaged and productive
Further Reading
Team Building Activities for Remote Teams
Get In Touch
Copeland are UK automotive industry recruiters who find you industry expert candidates and reduce hiring times – focusing on quality over quantity.
To learn about Why Employers Choose Copeland. If you're ready to talk contact us HERE
Request The Ultimate Guide To Managing Remote Teams